Science Communication: Three Minute Thesis (3MT) competition
By Mavis O. Osei-Wusu, 29 June 2020
What is your research about? A question most scientists fail to address efficiently. 
Throughout my education, I always struggled to explain what my research was about to friends and family outside my field of study who asked, "So Mavis, what is your research about?". My answer was always just a phrase or two, what I thought was simple enough for them to understand. And my enthusiasm just dropped upon observing their confused faces each time. It was hard making people see the importance and value of what I do.
Upon starting my Doctoral degree, I was keen on taking up training in science communication. Then in December 2019, I saw an advertisement about the Three Minute Thesis (3MT) competition. I said to myself, I wish I could take part, but I'm not ready yet. One of my supervisors during a conversation asked if I had seen the advertisement. My response was, "yes, but I'm not good at that; I don't think I am ready in any way". One excuse after the other, I tried to convince myself the time was not right.
My Supervisor volunteered to provide guidance, so I resolved to take up the 3MT competition as a personal challenge. I was unsure about the competition, but because I saw an opportunity to overcome one of fears; my inability to explain what I do to a non-scientific audience, I registered. With his help, my husband's encouragement and the trainings offered in preparation towards the competition by Heriot-Watt University Research Futures, I was able to develop such skills vital in the career of every scientist.
It came to me as a pleasant surprise to have won the people's choice vote. This shows how far I have come to engage non-scientific audience confidently and eloquently. I am no longer afraid of that question, 'what do you do?'.
Below are three important skills I learnt in communicating research to a non-specialised audience:
Know your audience: Be aware of your audience background, what is relevant to them or to the people in their lives? It is easier to induce their interest in what matters by starting from the known to the unknown. Use questions to engage them and to stimulate their curiosity.
Engage your audience: When communicating your research with others, don't educate, just stimulate their interest, share what cannot easily be forgotten. Give illustrations that appeal to their imagination to gain their attention. Never tell your audience what you think they should have experienced in the past bearing in mind diversity in culture, age and education. Give general examples that the majority can easily relate to, and not your own personal experiences that may be typical to a particular culture or generation.
Drop the jargons: When addressing a non-specialised audience use comfortable language to avoid coming across as a show off or arrogant. Substitute technical words if possible, if not maintain them, but explain what they mean. For example, instead of saying Zea mays, why not use the common name maize.
In summary, explain why the identified problem should be of concern to your audience, give a general overview that stimulates interest, then narrow it down to what you are doing to solve the problem. Develop these skills with practice, and you will no longer be scared of the question, "What is your research about?".
Watch Mavis's 3MT presentation HERE.
Earned the Heriot-Watt university 3MT® People's Choice Award !!!
Connect with Mavis on Twitter.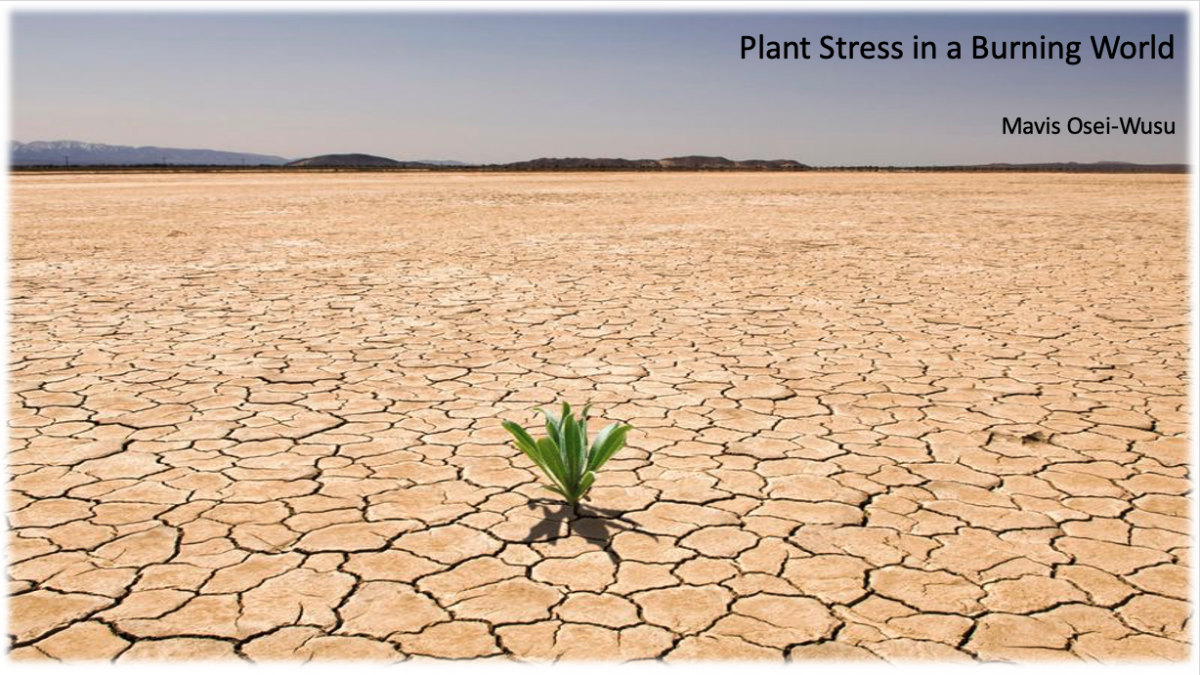 Mavis O. Osei-Wusu,
2nd year PhD student at Heriot-Watt University,
School of Energy, Geoscience, Infrastructure and Society, Institute for Life and Earth Sciences.
Twitter @MavisWusu
Blog image: